Eaton Swing Centre
We are proud to announce the introduction of The Eaton Golf Club Swing Centre in the Pro shop. This facility is a partnership between myself and the Golf Club which will provide us, as a club, with a state of the art facility. The GC2 Launch Monitor enables us to provide more accurate club fitting, Gapping Sessions and ball fittings.
Custom fitting
Because you are unique your swing characteristics are unique too, that is why our custom fitting service uses the latest technologies and will help you to:

- Buy the correct equipment for you
- Maximise your potential
- Raise your game and shoot lower scores

We are dedicated to helping you improve your game. Matching you with the right equipment needs accurate swing and ball analysis technology.

Do you know your swing speed or your spin rate with a driver? What lie angle is correct for your build? How do you load the club shaft and which one will optimise your distance and accuracy?
We record your shots launch angle, spin rates, face angles, ball speed, shot dispersion and consistency from a choice of different club specs.

The data is then compared against each other to establish the optimum fit providing you with the most powerful and accurate clubs for your swing and skill level.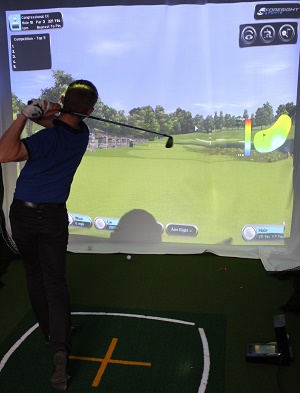 Our advanced Custom fitting services include:

- Iron Fitting
- Driver Fitting
- Club distance gapping
- Loft and lie
- Iron, wood and putter re-gripping

How will Custom Fitting help me?
- Greater accuracy
- Increased distance
- Better control
- Improved consistency
- More confidence
- Better shot making
- Lower scoring
- More enjoyment


GC2 Custom fitting
Our teaching and club fitting capability will improve even further with the iminent introduction of the GC2 Launch Monitor.
This is the best technology available on the market and is used by most of the manufacturers to fit clubs.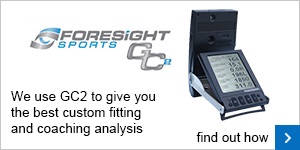 It provides the most accurate information available with it's unique smart camera system giving launch angle, backspin rates, sidespin rates, ball speed and carry distance.
If you would like to be one of the first to have a club fitting, lesson, gap test or Ball fitting on the GC2 please speak to one of the Pro Shop team, or click here and book in.