Welcome to Eaton Golf Club Professional's Shop. Mark Allen Joined Eaton in 1997 as Head Professional and has been fully PGA qualified since 1992. As a member of Foremost Golf the shop provides members and visitors alike great products at excellent prices, We also offer Custom Fitting of golf equipment, so before you buy your next set of clubs arrange a fitting with Michael to ensure you get the right clubs!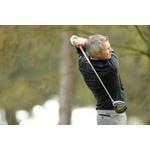 Mark Allen - Head PGA Professional
Mark qualified in 1992 as a PGA Professional. He has been Head Professional at Eaton for over 15 years. Mark competes in County, Regional and National events and is well regarded as a teaching professional. He offers a comprehensive teaching programme for all ages and abilities, details and prices can be obtained from the website above. As part of this programme Mark offers a Mentoring Package giving customers a more personal one to one service. Eaton Golf Club's Pro Shop is a major stockist of premium brands such as Titleist, Ping and Wilson. Our friendly staff will ensure your shopping experience is informative and enjoyable.
---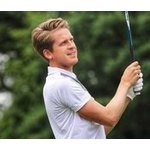 PGA teaching professional, Chase Davis joined the Pro Shop Team on Monday 3rd December and has settled in well in his first few days. Chase turned professional in 2008, after an outstanding playing career, representing his club, county and country. The experience and knowledge Chase has gained through his playing career has given him an invaluable insight into the skills required to achieve great success in golf tournaments. He can significantly help all golfers to develop their on course management and decision making skills. He began his coaching career in 2001, and is now pursuing his passion for coaching juniors and adults. Having been appointed lead coach for the Norfolk Girls Talent Progamme in 2018, Chase over the years has brought many young juniors into the game. He provides a fun and professional environment for his clients to learn within, giving very structured target and goals for his studens to improve by.
---